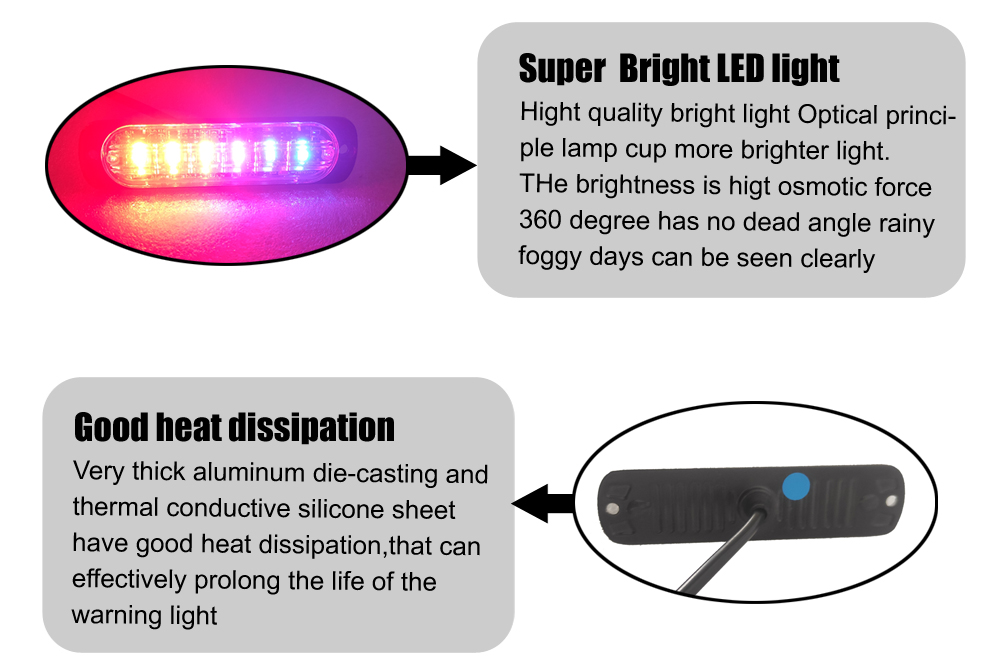 LED216M LED Grille Lights and Surface Mounts are a versatile way to customize your personal vehicle or emergency fleet.
From the compact series to the rectangular Surface Mounts
We carry a variety of shapes and sizes to give you the ultimate flexibility when outfitting your vehicle.
● Input Voltage: 12 Volts DC
● 19 flash patterns
● Available Colors: R, A, B, W, G
● Integrated mounting bezel with rubber mounting protective pad
● Rugged aluminum housing
1)A small-scale light with a large-scale impact, the LED216M LED light is available with plenty of optional brackets for mounting
in countless locations.
2)Six 3W LEDs in each light provide intense warning power that cuts through the darkest night and dazzles even in bright sunlight.
3)Create an effective warning display with split arrays in your choice of amber, blue, green, red and white.
4)An internal flasher produces 19 selectable flash patterns specifically designed to attract attention. Built-in pattern memory
recalls the last pattern used.
Welcome to Starway Website!
Please free to send your enquiry to us by the following form. We will contact you as soon as possible and offer you the corresponding services.