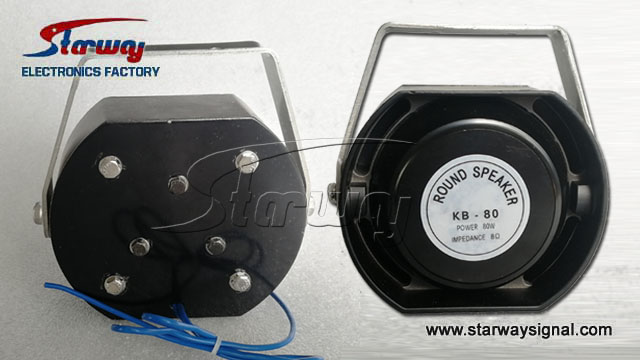 Warning Horn Siren Speaker (YS80H Oval speaker)
----- Rugged and round aluminum housing with Black Epoxy-Coated Finish plus water-resistant connectors for vibration and moisture resistance.
----- Hands-free operation with Public Address and includes plug-in microphone.
----- NdFeB magnet and diaphragm
----- less than 0.1% Harmonic Distortion and no pop noise
----- 60" harness for speaker and hand-free operation connection and microphone wires for public address .
----- stainless arch bracket for loudspeaker mounting .


Welcome to Starway Website!
Please free to send your enquiry to us by the following form. We will contact you as soon as possible and offer you the corresponding services.